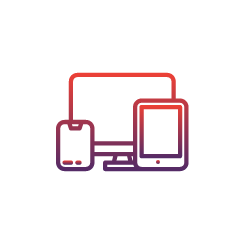 Website UI/UX & Development
Integrating Aesthetics with Functionality
In today's digital world, the website customer journey and experience is often the first impression your brand makes in the consumer mind. Team up with us, and make an unforgettable impact!

Software Development
Intuitive Design with Technical Performance
Discover countless, new ways to improve your processes and workflows. Hand-in-hand with xDNA, we can create software that caters and continues to evolve according to your unique needs.

Application Development
Mobile Experience with User Efficiency
In this modern age, flexibility and adaptability are everything. Expand your business possibilities and take a dive into the world of apps. Bring advanced programs right into the palm of your hand.
Digital Marketing Solutions
Collaborating Online Strategies Together
We have the complete package from SEO, to content creation, and social media. Together, we can uncover the best ways to strengthen your digital presence and set you up online for the long run.

Creative Design & Production
Delivering Interactive Media Solutions
With every challenge, we clap back with fresh, new ideas and approaches. Whether you are looking to stay on pace or make a statement, our team is unafraid to push the visual frontier!