Built To Last: Developing A Solid Brand Identity
by Francis Laserna
September 20, 2022
Brand identity comprises the brand's visible elements such as logo, design, and colour.
In the consumer's mind, these serve to identify and distinguish the brand. Determining its personality can influence customer experience and perception of your business.
So, how does one develop a brand identity that lasts?
1. KNOW WHO YOU ARE
This is the driving force behind all you do and should be reflected in every single aspect of your branding!

2. DEVELOP YOUR BRAND DESIGN 
Design assets such as logos, packaging, web design, social media graphics, and employees' uniform are tangible elements which determine brand perception.
Learn about the incredible building blocks below:
Brand Name

A word or phrase that encapsulates all company information and products. It instantly cues specific needs of customers or industries for recognition.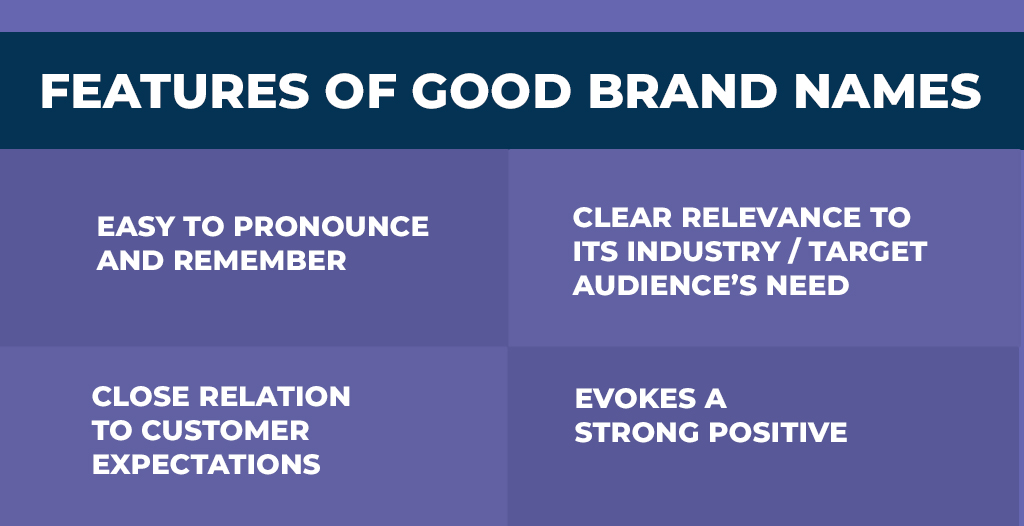 Brand Tagline

A verbal logo, if you will. Easily recognisable and digestible, but seldom positions brand or brags about benefits and features.
These instead act as brand triggers at the end of a commercial or ad for instant brand association.
Typography

The style and design of text used for branding materials. Choose wisely!
Colour Palette

Did you know that there are psychological ties to every colour?
Using branding colours and logo colours strategically can impact audience perception: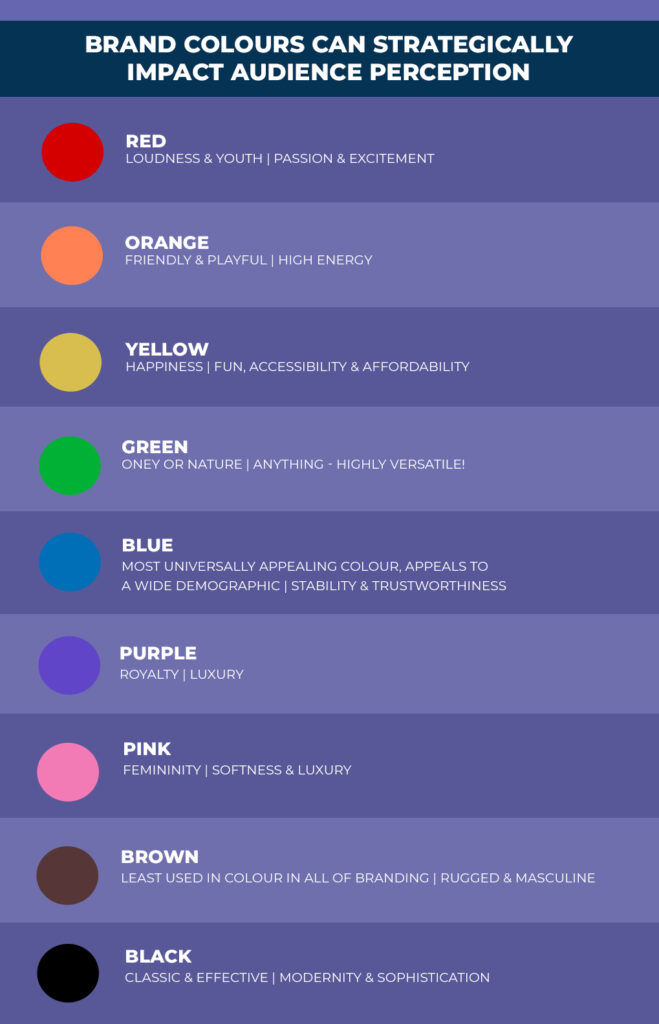 Form/Shape

Subtle yet effective, this element can prompt certain reactions from your customers: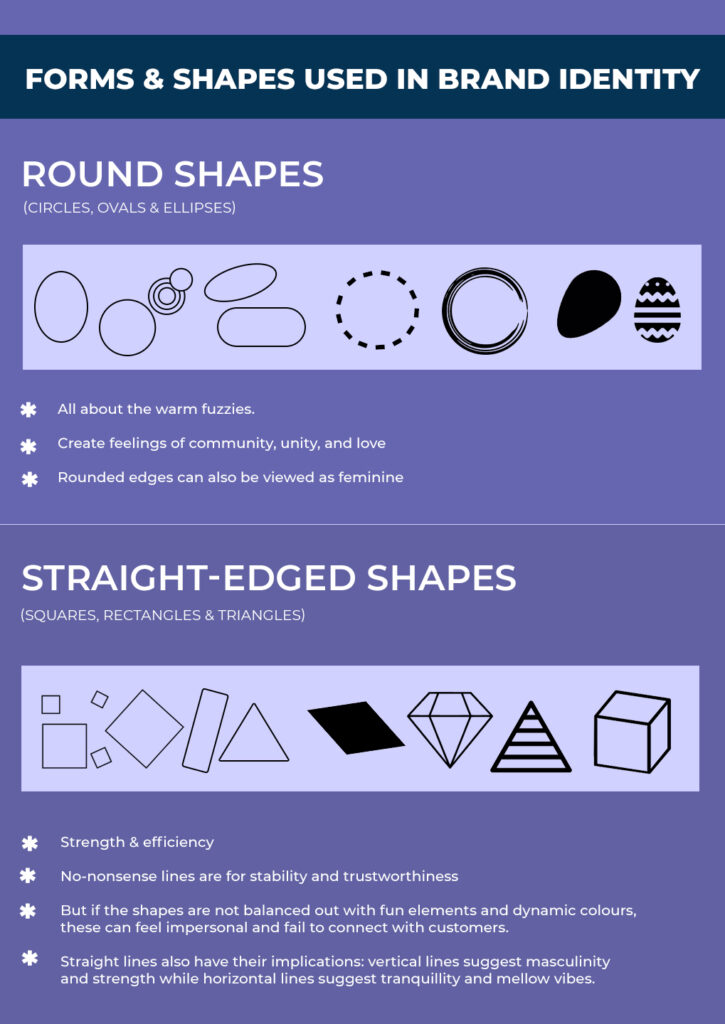 Logo

As the cornerstone of brand identity, it is best that with the help of your designer, your logo design is able to tick all of these boxes:
Clearly communicates what your brand is about and stands for
Simple, clean and visually-appealing
Classic and timeless, does not ride with any temporary trends
Either abides by industry standards or deliberately veers off
Makes an impression that lasts

If you run an online business or a digital product, customers will first have a look at your website, before deciding whether or not to do business with you.

You wouldn't want your brand to look entirely different on social media and on your website. This would only cause confusion and make your brand appear less professional and trustworthy to customers.
It is important to remain consistent in every sense to build a strong brand identity. This is ultimately what builds brand recognition and brand loyalty in the long run!
With all these considered and kept in mind, I'm positive you can start building a solid brand identity for your business. Want to make the branding process more fun and insightful? Contact xDNA today!
---
References:
https://hingemarketing.com/blog/story/understanding-brand-identity
https://blog.hubspot.com/agency/develop-brand-identity
https://99designs.com/blog/tips/brand-identity/
https://looka.com/blog/brand-identity-guide/
https://venngage.com/blog/brand-identity/