Facebook is the world's leading social media platform with 2.8 billion monthly active users, which makes it an extremely powerful and impactful marketing tool.
Apart from that, it is also a simple and effective means to interact with customers. This allows businesses to shift their marketing objectives and make key decisions based closely on the kind of conversations they encounter on the platform.
It provides advertising opportunities across seven different areas:
* Feeds
* Stories
* In-streams
* Search
* Messages
* Articles
* Apps
5 Pros: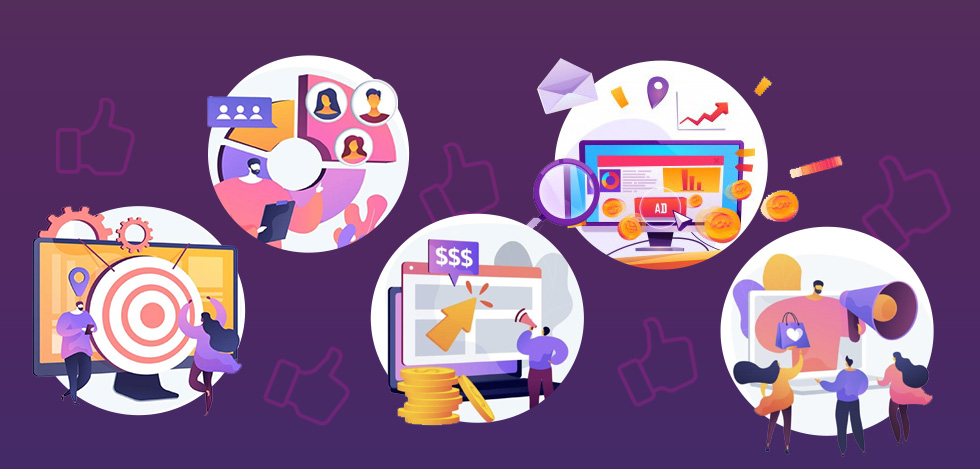 1. Audience Targeting

Using Facebook's Ads Manager allows you to target specific groups of people. These groups can be based on location, ages, hobbies, income, and gender, which prevents you from being positioned among the wrong target market e.g. promoting football boots on a passionate tennis player's feed.
This, therefore, increases the chances that people seeing your advert will actually click through.
2. Wider Reach 

With 1.4 billion daily users, Facebook is the biggest social media platform in the world, allowing businesses to interact with people and markets on a huge scale. If used effectively and to the best of its capacity, your business can build a global audience of its own quite quickly.
3. Low Cost 

They are very low in cost when compared to other platforms. Ads can be set up for as little as £1, whereas advertising on sites such as Linkedin can cost on average £5-£6.
This means your business is getting access to a huge market, for much less!
4. Lead Generation 

Using lead ads on Facebook allows customers to ask questions and schedule appointments without having to leave the app. This is a very simple way to gain crucial information from customers, no matter the device they may be using.
5. Encourages Creativity
Last but not least, Facebook allows businesses to create unique ads which include a greater sense of brand identity, with lots of opportunities to showcase products in highly engaging ways.
3 Cons: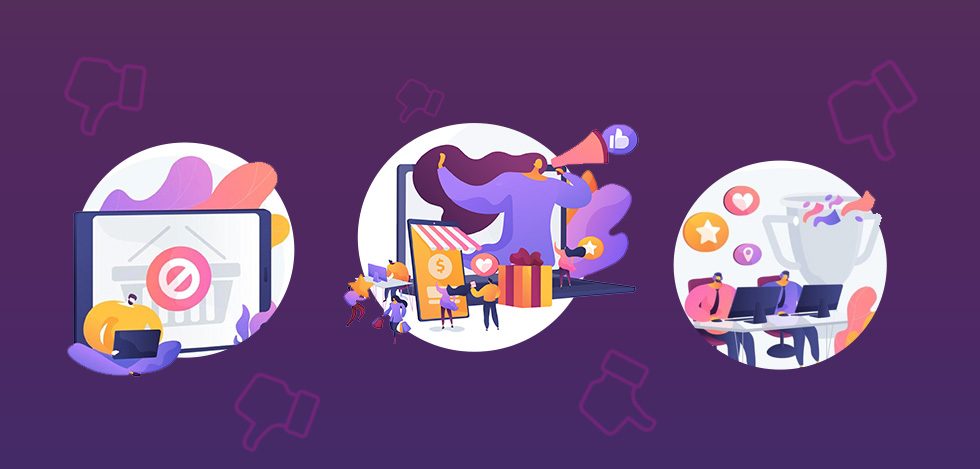 1. Advertisement Limits

For legal reasons, many sectors are forbidden from advertising on Facebook, which includes products such as Tobacco products. Every single ad created for Facebook must go through a period of review before being posted, which aims to preserve a safe user experience.
2.  Missing Out on Other Platforms

It goes without saying that Facebook advertising can only be done within the platform itself. Therefore, you will undoubtedly miss out on customers who only use other social media platforms.
3. More and More Competition 

The number of companies that use Facebook ads is constantly increasing, and that's because this has become one of the best ways to market business products and services. And since companies are always looking to get the edge over their rivals, this may result in sizable amounts of money being spent on campaigns.
In conclusion, Facebook is a brilliant way to market your business. Facebook ads can be customised to meet your goals, and can be done within practically any budget you see fit. However, like all methods of advertising, it is always important to take into consideration its disadvantages when planning out your campaigns.